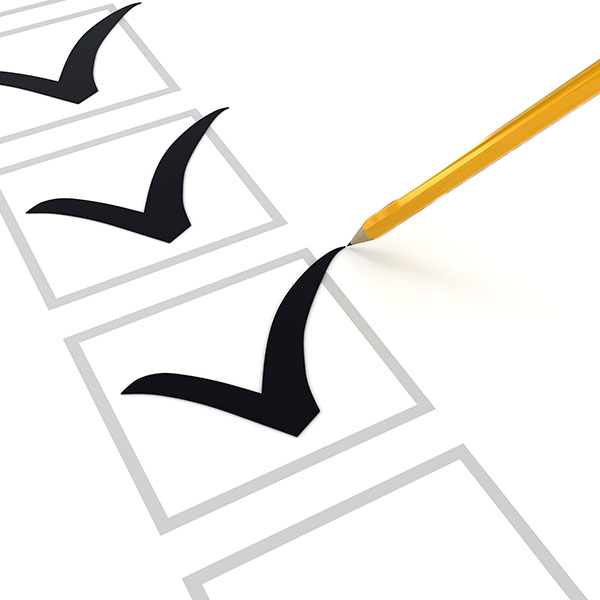 At McGlinn & Son Air Conditioning & Heating we strive for 100% satisfaction in everything we do. We value your opinion and invite you to tell us and others about your experience with us. Please take a few moments to tell us what you think by leaving us a review here on our website or on any of these popular review sites or social networks.
Read what other customers have said about us.

All trademarks or brands on this page are registered by their respective owner and are not affiliated with our company, nor do they endorse or sponsor our products or services.
Reviews of
McGlinn & Son Air Conditioning & Heating
(Based on 16 rated reviews)
07-Sep-2023
Product or service reviewed: Outstanding HVAC Service
I highly recommend McGlinn & Son for all your heating, ventilation, and air conditioning needs. Their service is nothing short of exceptional. Our air conditioning system was down, and McGlinn & Son came to our rescue (family of 4 + 2 dogs). From the moment we contacted them, they exhibited a high level of professionalism and expertise (they came highly recommended to us). They assessed our HVAC system thoroughly and provided a clear and transparent explanation of the necessary repairs. M&S was prompt, courteous, and worked efficiently to get the job done. Not only did they fix the issue, but he also took the time to educate us on regular maintenance to ensure the longevity of my system. The quality of their work is evident, as our home is cool once again. Our system is over 20 years of age, and at no point were we trying to be sold on a new system. The M&S team worked with us to get our unit going again, which we greatly appreciated. Furthermore, their pricing was fair and competitive, especially considering the level of service they provided. They went above and beyond to accommodate my schedule and ensure minimal disruption to our daily routine. Overall, I am extremely satisfied with the service I received from McGlinn & Sons. They have earned our trust, and I will not hesitate to reach out to them for any future HVAC needs.
21-Jun-2023
Product or service reviewed: 6/13/23
Gerry and his sons did an excellent job replacing my 21-year old HVAC system in 1-day! They arrived on time, were very counterions, professional as well as knowledgeable about the products they installed and explained how they work in easy to understand terminology. They completely cleaned-up afterwards as well. I highly recommend McGlinn & Son for all of your HVAC needs.
16-Dec-2022
Product or service reviewed: New System
Service was fast and our new system is working amazing. Technician was courteous and communicate with us well on services that were being provided. Will definitely be our go to from this point on.
Jamie Hill
Lansdale, Pennsylvania
22-Jul-2022
Product or service reviewed: AC
Our old AC unit broke and McGlinn & Sons came through for us. Very fair price. But more importantly there was transparent and detailed communication of our options. Great follow up and completed work in a timely and professional manner. They even came back to ensure everything was working perfectly. Cant thank them enough. Highly recommend!
01-Jul-2022
Product or service reviewed: Air Conditioning Repair
Excellent and timely service from a very professional company. Our 19 year old AC unit started acting up recently. I called two companies out to investigate the issue. Company #1 wanted $4800 to repair or $10k to replace my unit and it would take a week or more to do the job. Jerry came out and repaired the unit in the span of a few days while saving me several thousand dollars. If you're looking for fair, honest and professional service I'd highly recommend McGlinn & Son for your HVAC needs!
Wallace Jones
North Wales, Pennsylvania
21-Jan-2021
Product or service reviewed: Complete HVAC update
These guys do great work at a more than fair price...esp compared to their competitors! I recommended him to my brother for an issue they had, and Gerry actually helped them resolve the issue for free! Who does that, nowadays?!
28-Mar-2020
Product or service reviewed: Gas furnace
Our 25 year old furnace was deemed inoperable by Peco and I called Gerry on a Saturday night. He responded shortly thereafter and we spoke on the phone a few times before his son came out Monday morning. I called a few other places and only got call centers to leave a message with. By the time the other businesses called me back I was practically scheduled for install the next day. Gerry shared several options with me regarding price and performance. He did not pressure me in either direction. Work was done as promised and they were very neat and put covers down on any carpeted surface they walked on. I would recommend to anyone needing HVAC services.
19-Mar-2020
Product or service reviewed: Complete HVAC System with RGF REME Halo
I had McGlinn and Son install a complete HVAC system and RGF REME HALO Air Purification System in my home. The Air Purification System is an outstanding product you should check out on their website. My furnace is now 98% efficient and incredibly quiet. I am a perfectionist and the install they did was done to that standard. I chose them because of their A+ rating with the BBB and outstanding record of customer service. They offered quotes on different options to help me confidently make an informed decision. Gerry and his son where extremely professional, trust worthy and reliable. They answered all of my questions and at the end of the day, this project was done right! In my opinion, they are the best in the business and definitely a 5 star company.
Larry Shoemaker
North Wales, PA
14-Jul-2019
Product or service reviewed: AC unit was
Today, Sunday, Gerry came out to replace a part that during the installation made the door to the furnace unable to open. This made it difficult to replace the filter. Gerry found the right part and returned to replace it. Sunday Gerrys day off and he took the time to make it right and convenient for filter replacement when needed. This company is absolutely fantastic. I highly recommend McGlinn and Sons for all heating and cooling needs. Thank you Gerry!!!
Cathie Marrello
North Wales PA
27-Jun-2019
Product or service reviewed: AC & Heat System
Our AC went out at the worst possible time. We've tried others who only put a bandaid on our system and leeched money adding refrigerant twice a season! We called McGlinn & Son and they came and told us that our system needed to be replaced. Jerry sent a proposal for the parts and labor and I was very pleased at the price. They ordered our system and put it all in in a timely manner. Even on a rainy day they came and had everything installed, up and running in less than seven hours! The workmanship was simply outstanding! They were courteous, respectful to our home, and didn't make a mess! These guys are great! I would highly recommend McGlinn & Son for all you AC and Heating services! In my book they get 10 stars!! 110% Satisfied!!!
Cathie Marrello
North Wales, PA
14-Feb-2019
Product or service reviewed: Bryant Furnace and AC Systems
After 25 years of reliable service, my old furnace died in the middle of the recent cold snap at the end of January. I called McGlinn and Son and left a message. Gerry returned my call in short order. We arranged for him to come out. Due to the age of the furnace, a repair was not an option but Gerry showed me hot to light the furnace manually to get me through temporarily. Gerry followed up with an outstanding proposal to replace my furnace with a 96.2% efficiency upgrade and a new air conditioning system. Gerry and his sons were able to remove the old furnace, complete new ductwork required for the upgraded furnace and install the air conditioner in two days. A great deal of new work was necessary since the house did not have central air previously. My wife and I are both very happy with the new equipment and Gerry and his helpers were extremely courteous and efficient. I recommend using McGlinn and Son for any HVAC needs.
Robert H Sinnamon
Chalfont
09-Jul-2018
Product or service reviewed: AC Unit
I am employed at a 5 star HVAC distributor. When my AC unit stopped working during our first heat wave of the summer, I reached out to a few co-workers for recommendations on who to contact. McGlinn was the only one who made themselves available the day that I called. My air has never worked so good! This is a stand up company and I would highly recommend McGlinn to anyone!
03-Jul-2018
Product or service reviewed: replacement of HVAC unit
They were quick to provide a quote, answered all questions, fit us in to a busy schedule, good and clean installation (shoe covers, lay down drop cloths, cleaned up). Very happy with the complete experience. I'm an engineer and my bar is high.
18-Jun-2018
Product or service reviewed: Bryant Heat Pump
After carefully evaluating 5 different HVAC companies, I went with McGlinn & Son. Gerry was extremely helpful in answering all of my questions and concerns leading up to the decision to go with them. Additionally, him and his crew were very professional and respectful on the installation job itself. All work performed was up to my expectations and standards, right on through to a complete clean up before leaving. System is working great and i highly recommend McGlinn and Son!!
Robert Wunderlich
CHALFONT
28-May-2018
Product or service reviewed: Repair of AC unit
Have been a customer for 20 years, and we have found them to be responsive, knowledgeable, reliable and effective. 5 stars well deserved!
Stanley Winkler
Philadelphia
Thank you for the positive review.
06-Oct-2017
Product or service reviewed: Service
Very friendly and responsive. McGlinn & Son helped me with a problem over the phone for no charge! I will contact them again for any HVAC needs.